Forms Download Help
The download option on this site conforms to the Portable Document Format (PDF) which is a de-facto Standard for the secure and reliable distribution and exchange of electronic documents and forms around the world.
Note: Forms on this site can be downloaded or Printed. Forms like the Electronic Tax Clearance for Self Employed, Individuals and Organizations can either be completed with the use of the computer keyboard and printed out, or printed out before completing with ink.
Click the arrow button to get the required file. The first file icon column contains Online Filling /Printable Forms, while the second column contains downloadable Forms.
Sample of a form download process
Click on the Download Icon corresponding to the form to be downloaded;
Click on the Save Button Option from the File Download Message Box to Activate the Save As Dialog Box
Save to the required destination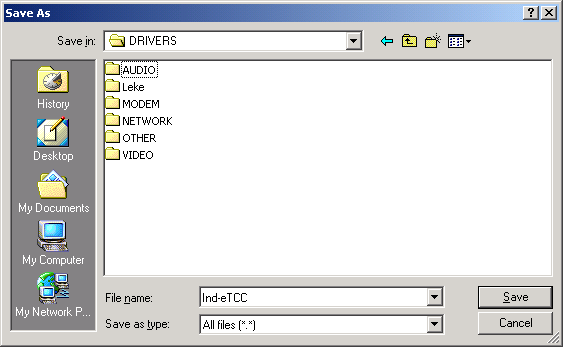 To view any of the Forms for Online Filling or Printing, make sure Adobe Reader is Installed on your computer. You can download free Adobe Reader from www.Adobe.com Website.
Sample showing a form Opened for Online Filling and Printing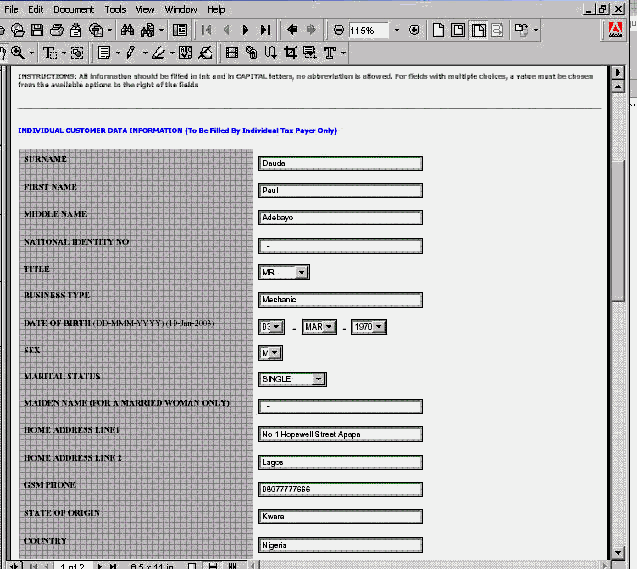 Sample Showing a form Opened For Printing